The Founding Partners
Experience. Commitment. Professionalism.
Hassan Kaunain Nafees
HASSAN KAUNAIN NAFEES's broad capability in advising on a variety of legal issues is reflected by the diverse background and experience of its founding Partners. Each Partner brings to the Practice distinct resourcefulness and expertise, which coupled with the resolve to work as a team, enables HKN to offer Clients an exclusive perspective and service. The Partners can be reached at the above address or by email to islamabad@hkn.com.pk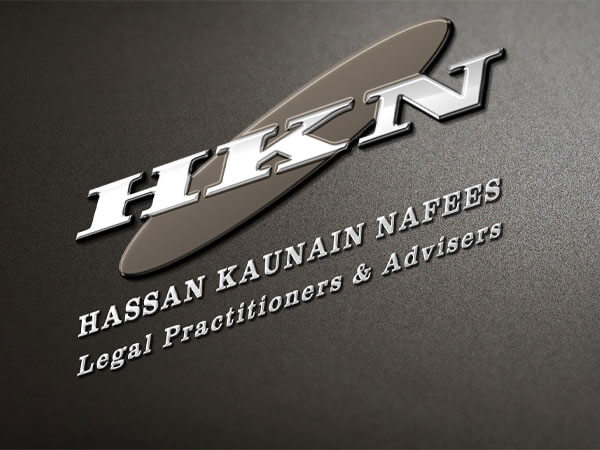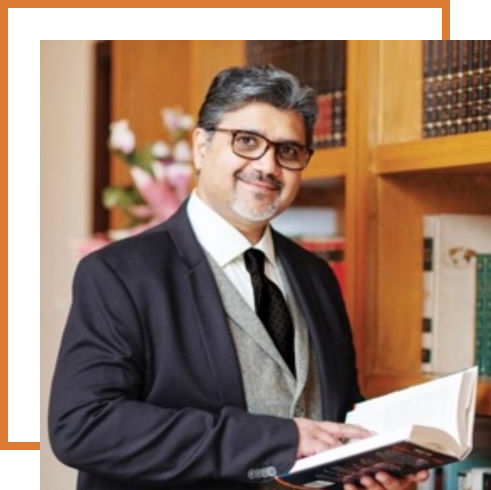 Syed Ahmad Hassan Shah
SYED AHMAD HASSAN SHAH is an advocate of the Supreme Court of Pakistan and a Founder Partner of the Firm. He started his career at Lahore as a civil & commercial law practitioner. He received his LL.B degree from the City Law College of the University of the Punjab. As recipient of the coveted Britannia (Chevening) Scholarship Award, he read for his LL.M degree at the King's College London. He relocated to Islamabad in 1997 where he remained associated with an international law firm before co-founding HKN in 2005. His skill set comprises litigation as well as transactional/ advisory services to local as well as foreign clients. He is among a select group of Pakistani lawyers who have international exposure in arbitration matters, including investor-state arbitrations.
Ahmad Hassan Shah received early education at the Aitchison College; attended the Government College Lahore and the University of Louisville, Kentucky, USA. He also received a NORAD Fellowship for research at the International Development Law Organisation (IDLO), Rome, Italy, and has acted as the Pakistan Legal Resource Person for the IDLO. He has been a member of the Joint Task Force on regulatory reform in governance related issues in nonprofit sector organisations set up by the Securities and Exchange Commission of Pakistan and the Institute of Chartered Accountants of Pakistan; a member of the Review Board for Public Private Partnership Standardisation documentation for User Pay model set up by the Infrastructure Project Development Facility; as well as an independent director on the Board of the erstwhile Islamabad Stock Exchange. Presently, he serves as the Chairman of the Religious Board for Modarba Companies.
Ahmad Hassan Shah devotes time to several law schools as well as the Bar Associations in Islamabad to mentor the young. He is also the founder of TransPoetica, a literary initiative committed to promoting Urdu and Punjabi poetry to the English speaking audience. He may be contacted directly by email to: ahassan@hkn.com.pk
Rahat Kaunain Hassan
Rahat Kaunain Hassan is one of the Founding Partners. She resumed legal practice as Senior Partner of the Firm from October 2023 after successful completion of her term as Chairperson Competition Commission of Pakistan (CCP) on 14 July 2020. Ms. Hassan has over 28 years of experience with around 12 years in public service. She has earlier served as a member (2007-2010) and as Chairperson of CCP (2010-2013). Ms. Hassan also served as General Counsel/Executive Director at the Securities and Exchange Commission of Pakistan (2001-2002). Rahat Kaunain Hassan studied law at the King's College London and was awarded the L.L.M. degree. She has served as Member Audit Oversight Board, Chair of the Board of Directors of Pakistan LNG Limited and has held independent directorships on various corporate boards including the Pakistan Stock Exchange and other listed companies. During both her terms as Chairperson of CCP, she catapulted the CCP to acquire organizational acclaim internationally, specially for distinctive competition law enforcement, which is evidenced by rating by the Global Competition Review. Under her leadership, the competition law transitioned from an 'Ordinance' into an Act of Parliament and CCP, among others, witnessed peak enforcement against cartels while achieving the much-awaited financial autonomy. She has authored/coauthored numerous orders, position papers, guidelines, policy notes on important issues of competition law and policy. She was also instrumental in the establishment of the Office of Fair Trading within CCP. During her term, CCP was twice nominated/short listed amongst top 5 agencies for GCR Enforcement Agency of the year Award' out of 42 agencies in the region of Asia Pacific Middle East and Africa by the Global Competition Review. In her second term at CCP Global Competition Review recognized CCP making "several substantial strides in the past couple of years and re-establishing itself as one of the regions key competition enforcers". In recognition of Ms. Hassan's tireless efforts and outstanding leadership in public service, she has been awarded the CEO Excellence Award 2023 and was featured as one of the four trail-blazing 'Women at the Top' by the American Bar Association in its Annual Spring Meeting 2022. She has the honor of being nominated/recommended for Sitara-e-Imtiaz for her work, both by her predecessor and her successor at CCP. In 2013, she was recognized as one of 100 successful women in antitrust globally by Global Competition Review. Rahat Kaunain Hassan's rich regulatory experience both at SECP and CCP provides her a unique insight into the regulatory paradigm governing the corporate sector. She advises on a range of corporate and civil law matters.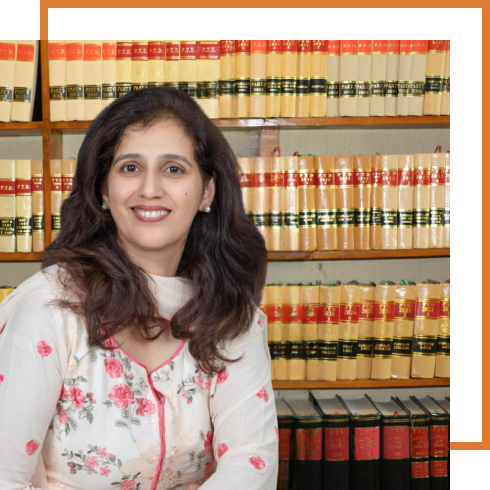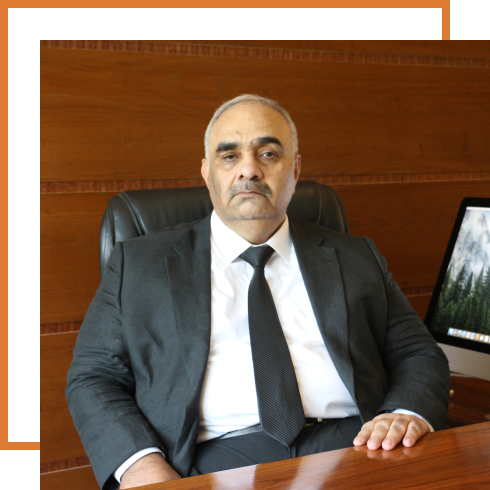 Azid Nafees
AZID NAFEES Founder Partner, received LL.B. (1988 – 1990) and LL.M. (1992 – 94) from University of the Punjab, with International Economic Law, Constitutional Law and Administrative Law as principal areas. Since 2000, Azid Nafees was heading his independent chambers in Islamabad. He has represented governmental agencies, public sector banking and non-banking financial institutions in various commercial cases, including as co-counsel with several Senior Advocates. He has also represented a large number of private sector Clients, including financial institutions and leading conglomerates, before various courts, tribunals and regulatory bodies across the country. Previously, he headed the Islamabad Chambers of a leading Senior Advocate and former President of the Supreme Court Bar Association. He has also been associated with the Chambers of other leading counsel who has been elevated as a Judge and held the office of the Chief Justice of Pakistan. Azid Nafees is the Principal Litigation Partner and may be contacted directly by email to anafees@hkn.com.pk
The Partners
Growth. Diversity. Promises.
Mariam Saleem
Mariam Saleem, an LL.B Honors graduate from King's College London (2005). She became a Partner in 2011. Presently, she is our distinguished external counsel based in Islamabad. Having initially joined the practice as an associate and rising to a partnership position before assuming her current role as special external counsel, Mariam's expertise spans constitutional matters and election laws, where she excels in analyzing legal precedents and case law. In corporate governance and compliance, Mariam has provided invaluable guidance on transaction structures and internal policies. She's also well-versed in employment law. She has also played pivotal roles in stock exchange demutualization, telecommunications legal counsel, and public-private partnerships. Mariam has represented and advised clients in the power sector, addressing issues pertaining to power generation, transmission, distribution, energy/fuel contracts, and EPC Contracts. She is also a recipient of Herbert-Smith Prize in International Trade Law. Beyond her accomplishments, Mariam's passion lies in addressing critical issues at the intersection of law and sustainability, particularly in agriculture and climate change. With a versatile skillset, Mariam is an accomplished legal professional. She can be reached msaleem@hkn.com.pk